inxpot has a wide selection of the finest liquor, wines, and beer.
martinis and cocktails
cinnamon toast-tini
Tuaca, Irish cream, and half-n-half with a cinnamon sugared rim. It's liquid breakfast!
organic cooler
Bonterra organic white wine and soda water on the rocks with your choice of Torani peach, strawberry, or pomegranate syrup. Refreshing!
tangerine pom pom-tini
Finlandia Tangerine Vodka, Torani Pomegranate syrup, and cranberry juice. Yum.
skinny* ski bunny
Finlandia Mango Vodka, Torani sugar-free peach syrup, cranberry juice, and soda water. *0nly 150 calories.
clockwork orange
Finlandia Mango Vodka, Chambord, and orange juice. Tick-tock.
inxpot espresso-tini
Get your caffeine fix with our housemade Finlandia Espresso-bean-infused Vodka, creme de cacao, and half-and-half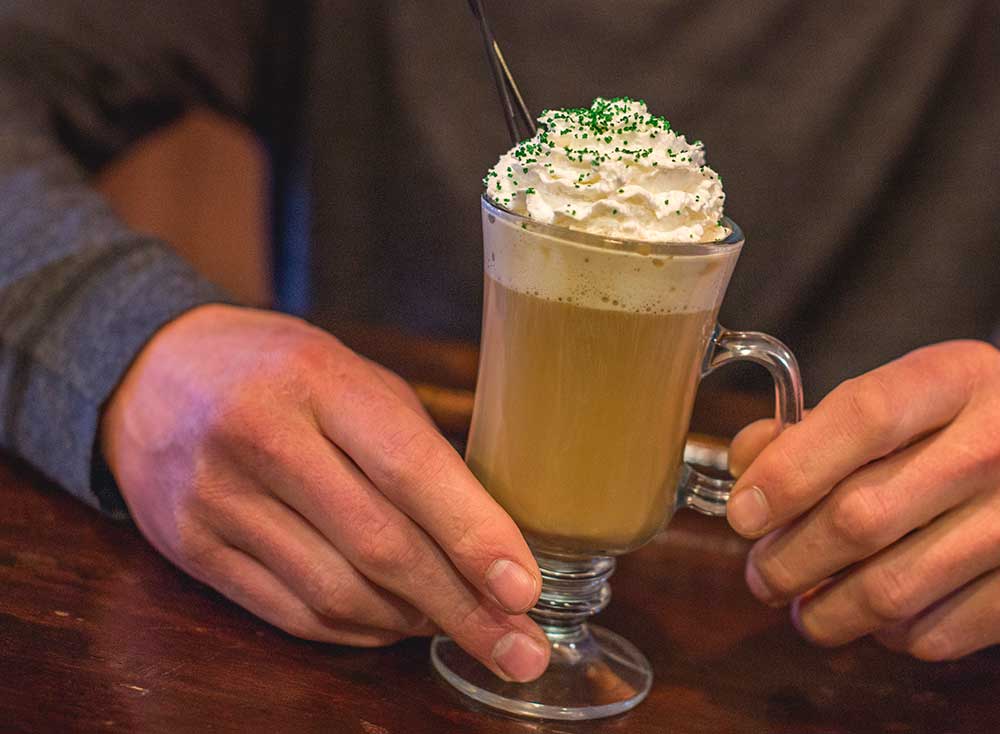 hot drinks
hot buttered rum
Bacardi Light Rum, hot water, and our yummy house-made hot buttered rum mix. Available in flavors: gingerbread, caramel, coconut, chocolate, vanilla, pumpkin pie, eggnog, or cinnamon.
hot apple pie
Tuaca and hot apple cider. Mmmm. Whipped cream highly suggested.
soco cocoa
Soco and hot cocoa. Surprisingly good! Whipped cream by request.
black raspberry java
Chambord Black Raspberry Liqueur, Tia Maria Coffee Liqueur, and coffee. Whipped cream by request. Yummy!
ebony and ivory
Irish cream and coffee topped with whipped cream, then sprinkled with white- and chocolate-covered espresso beans. So good!
breakfast with the captain
Captain Morgan spiced rum, hot apple cider, sugar and cinnamon
cocktails and twisted classics
scarlett o'hara
Invented for the 1939 film Gone with the Wind (which of course was a book first). Southern Comfort and cranberry juice with a lime wedge.
little boy blue
Our twist on the classic Lynchburg Lemonade (1984) has Jack Daniel's, blue Curacao, and lemonade
watermelon rita
We twisted up the classic Margarita (1950s) with watermelon! Herradura Silver Tequila, Torani Watermelon syrup, and margarita mix.
manhattan
This classic was invented in the 1800s. We twisted it with sugar maple charcoal filtered Jack Daniel's whiskey and sweet vermouth. Served on the rocks with a cherry garnish.
blizzard beach tea
Twisted from the classic Long Island Iced Tea (1970s). Finlandia Tangerine, Grapefruit, and Mango Vodka with lemonade
bacon bloody mary
Finlandia Vodka and bloody mary mix garnished with a slice of crisp bacon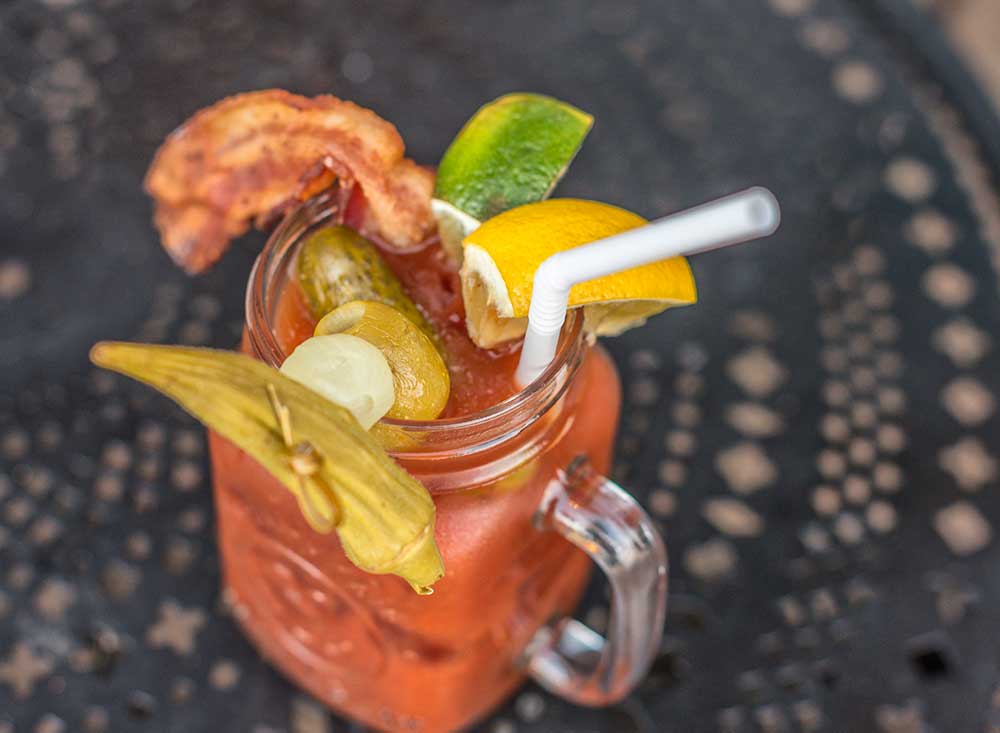 sublime bloody mary
Finlandia Lime Vodka and bloody mary mix
roast beef bloody mary
Finlandia Vodka and bloody mary mix with a garnish of roast beef
wine
Bonterra Organic Merlot
Bonterra Organic Chardonnay
Gluhwein Hot Spiced Wine – served seasonally
beer
Cutthroat Porter
Coors Light
Budweiser
Sunshine Wheat
90 Shilling
Guinness