all inxpot loose leaf teas are $2.25 and served in a 16-oz cup
black teas
china keemun   The original English Breakfast tea and the most famous of the Chinese black teas. Superb bouquet and rich, red liquor.
earl grey   An Indian black tea scented with the finest oil of Bergamot.
mango ceylon   A black tea blend with fragrant mango.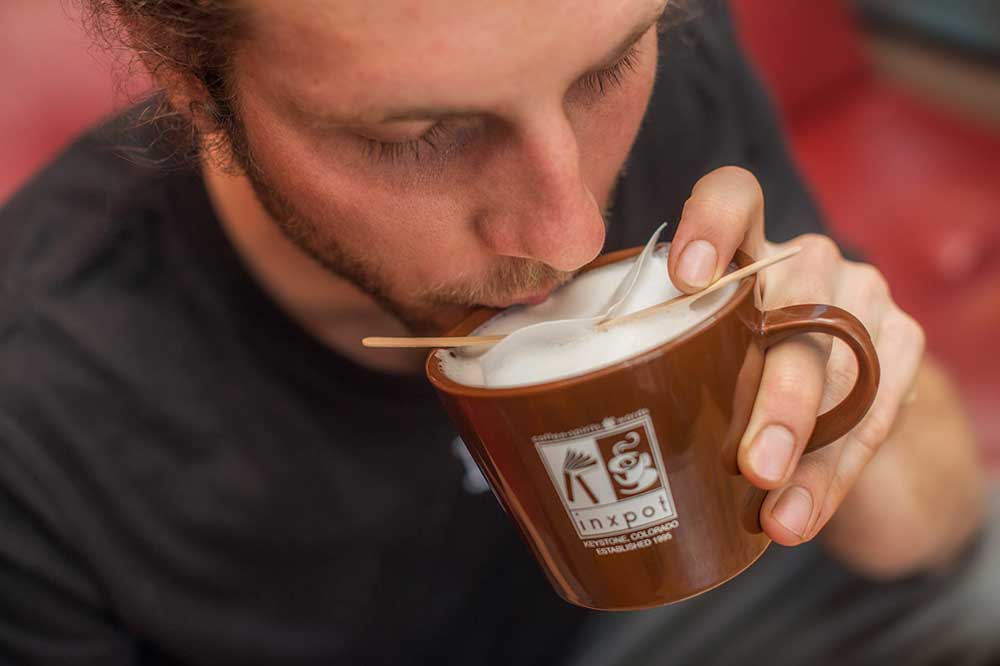 green
tangerine green sencha   A blend of tangerine-flavored green tea, marigold flowers, and orange peel.
lung ching  China's most famous green tea from the West Lekr, Hangzhou region. Sweet, smooth, and aromatic.
flavored and scented teas
masala chai garam    Assam black tea blended with cinnamon, ginger, vanilla and cardamon. An authentic Indian Chai.
phoenix dragon pearl jasmine   A wonderfully sweet, meditative brew with fantastic floral aroma. From China, this tea consists of two leaves and a bud tightly rolled into a pearl. Scented with jasmine.
white teas/ oolong
pomegranate pai mu tan   This tea is light, delicate, and floral, with a crisp taste and smooth sweet finish. Blended with pomegranate peel and safflower.
darjeeling silver pearls   One leaf and one bud, handrolled into a pearl. Not a pure white tea but a white Oolong. Sweet and smooth with a hint of muscatel.
herbal infusions
hibiscus warmer   A blend of blackberry leaf, cinnamon bark, hibiscus, lemon grass, and rosehip. A tangy flavor and good source of Vitamin C.
cold comfort   A soothing blend of chamomile flower, echinacea root, elder flower, licorice root and peppermint leaf.