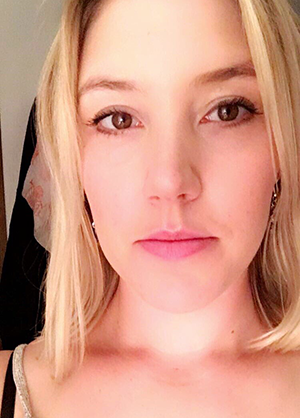 Hometown: Glenview, IL
What brought you to Colorado? I wanted to ditch the urban jungle in Chicago and get back to nature.
Why inxpot? It is a fun and welcoming environment
Favorite menu item? The Frenchman
Barista experience: Mostly fine dining, serving espresso and cappuccinos. Inxpot is my first true barista role, but I have bartended since my college days.
Childhood hero: My mom
Last song you played on repeat: Kendrick Lamar's entire DAMN. Album.
What do you do when you're not at inxpot: Go for hikes with my dog, snowboard, cook, massage people (I'm a LMT) and of course Netflix and chill
Biggest aspiration: To have my own farm/be self sustainable
Leave us with a quote: You miss 100% of the shots you don't take – Wayne Gretzky
Favorite color: Green
Summer or winter? Yes
Activity of choice: Snowboarding
Why are you awesome? Why are you awesome? I have many hidden talents… including hula hooping