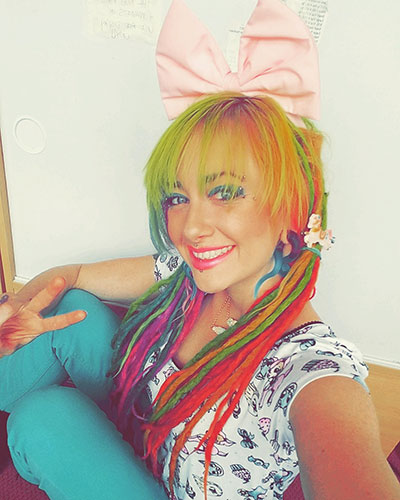 Hometown: Fort Smith, Arkansas
What brought you to Colorado? Moved on a whim.
Why inxpot? Best Coffee shop in Summit!
Favorite menu item? Breakfast: L Train Burrito with Bacon smothered with Green Chili; Lunch: The Frenchman Sandwich
Barista experience: 6 years
Childhood hero: Batman
Last song you played on repeat: I wanna Dance with somebody by Whitney Houston
What do you do when you're not at inxpot: Depends on the day lol I paint, travel, camp, snowboard, hike work my other job, ect.
Biggest aspiration: To travel the world, have a family and a house in the Mountains.
Instagram handle: @tink_tink_420
Leave us with a quote: Hearts, Hugs & Rainbows!
Favorite color Rainbow
Summer or winter? Spring and Fall!
Activity of choice: Exploring
Why are you awesome? I get it from my Parents. 🙂