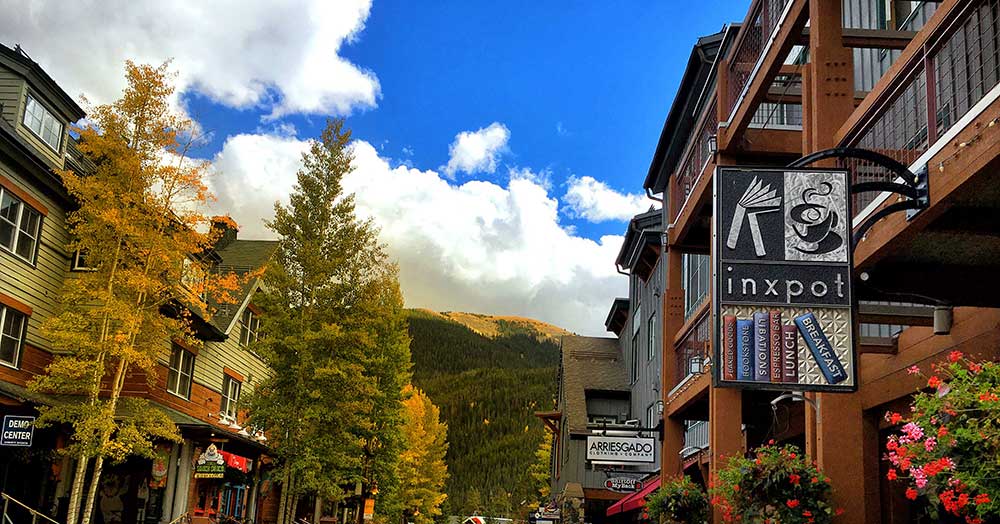 The aspen leaves are brightening the mountainsides here in Summit County. Beautiful scenery and cooler temperatures make Keystone the perfect destination this fall. Whether you're heading out for a day-hike or just passing through the area, inxpot can provide you with the fuel you need for your autumn adventure.
inxpot is featuring delicious fall favorites like pumpkin pie lattes, butter pecan mochas, and hot apple cider. During this shoulder season, the coffee shop is also serving their full breakfast and lunch menu. Don't hesitate to grab a sandwich to go if you're in a hurry, but feel free to relax on our patios and relish this golden time in the mountains.
Even though the crisp autumn air hints at winter, all of the hiking trails are still clear of snow and inxpot is still grinding coffee beans. With the aspens lighting up the area, it's a beautiful time for a walk in the mountains. These colors won't last long, but inxpot's doors will remain open. Regardless of the weather, stop by Keystone's favorite coffee shop to get your fix this fall.