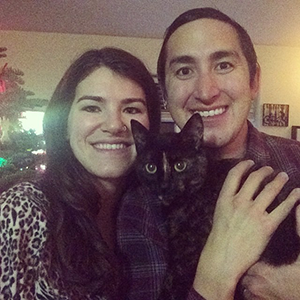 Where are you from?   
Born in Germany, but grew up in Dubai U.A.E. for the most part.
What brought you to Keystone?
I learned how to snowboard at the indoor "resort" called Ski Dubai (which is only two runs the size of Keystone's bunny hill) and fell in love with the sport. When I turned 18 I moved to Denver to be near mountains. Since I spent the majority of my time in Keystone that first 6 months in Colorado I quickly decided to move to Keystone, where I got a job as a snowboard instructor after only having gone snowboarding roughly 25 times!
What is your favorite coffee drink?
I'm pretty simple when it comes to drinking coffee, I love drinking an Americano with nothing added. When it comes to making coffee I love making a cappuccino or a simple latte.
How many shots of espresso per day?
2-4
Barista experience
inxpot is my first barista job, actually my first food service job. However, I have been doing it for 8 years!
Favorite color
Purple
El Niño or La Niña
La Niña!
Summer or winter
It used to be winter, but now it's summer.
Activity of choice
Dancing!
Why are you awesome?
I'm awesome because I work at inxpot!