We're having fun on Tuesdays for the next couple of weeks with our lead baker (and certified chocolatier), Pauli!
This week's baked goods were fall inspired pumpkin treats:
Double Glazed Pumpkin Scones
Scones are always a popular morning treat for the sweet (but not to decadent) tooth. Pauli's creation  pays homage to fall with a fresh baked pumpkin scone featuring a maple glaze layered with a spice glaze.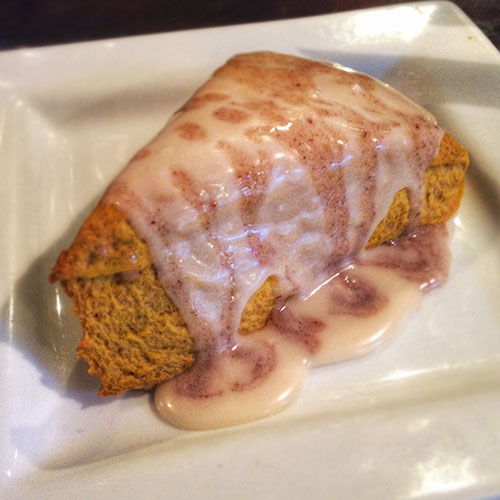 Pumpkin Cheese Cake Snickerdoodles
To make good use of the remaining pumpkin, she also created a pumpkin flavored snickerdoodle with a cheese cake filling. This decadent little cookie is the perfect finishing touch to your fall lunch with a cappuccino on the side.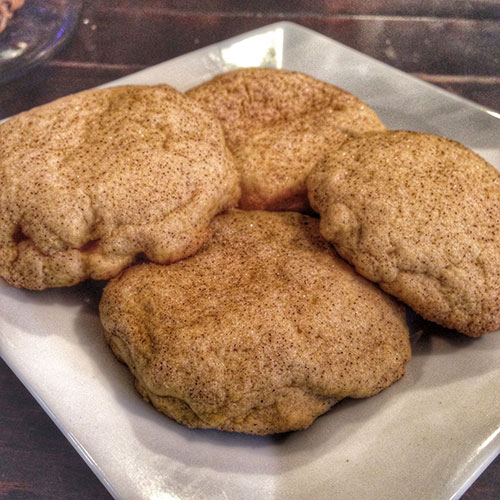 Pauli also moonlights creating custom wedding cakes in Breckenridge!