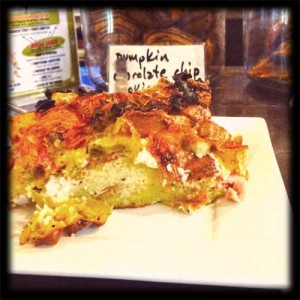 Looking to fill the tank before a big day on the slopes at Keystone?
Look no further then the homemade strata at inxpot. Today's rendition is ham, green chile & brie cheese. Maybe I should say "Today's edition was", because it didn't last long, once the first plate of hot strata came out, the aroma overtook the innocent bystanders and nobody could resist. Pro tip: get the green salsa on the side to add an extra kick of spicy to your morning.
Meghan created today's strata, I can't wait to see what shes got in store next week!