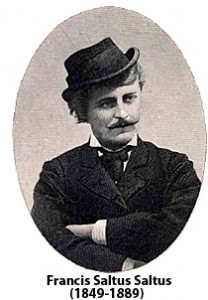 Voluptuous berry! where may mortals find
Nectars divine that can with thee compare,
When, having dined, we sip thy essence rare,
And feel towards wit and repartee inclined?
Thou wert of sneering, cynical Voltaire
The only friend; thy power urged Balzac's mind
To glorious effort; surely Heaven designed
Thy devotees superior joys to share.
Whene'er I breathe thy fumes, 'mid Summer stars,
The Orient's splendent pomps my vision greet.
Damascus with its myriad minarets gleams!
I see thee, smoking, in immense bazars,
Or yet in dim seraglios, at the feet
Of blonde Sultanas, pale with amorous dreams!